Description
Do you have a hunger to learn and looking to kick start your career within a challenging and exciting DevOps environment? Do you enjoy working with the latest cloud technologies? We want to hear from you!
What you'll do
We are looking for a Junior Platform Engineer to join our Application support team working within a DevOps environment. This is an ideal opportunity for someone who has an IT related degree or similar training who is looking to develop their career within cloud and DevOps environment. Your role as a Junior Platform Engineer will be varied including 2nd line support, dealing with deployments from development through to production, access requests, running scripts, uploading documents, configuring end points, uploading policies and monitoring our entire estate. You will also have the opportunity to get involved in projects, patching both on-prem and cloud, whilst working with, and learning from, our 3rd line engineers.
You'll be involved in:
Releasing code and deploying our software to our on-prem, cloud and self-hosted solutions.
Performing daily checks to verify nothing 'caught fire' overnight!
Automation – using Puppet
Monitoring our infrastructure using various monitoring solutions such as Elastic, Grafana, Prometheus and Cloud Watch.
Monthly security patching cycles to ensure we apply the latest security patches within tight timescales.
Implementing new functionality in a timely manner, aligned to client requests.
Running scripts, uploading client documentation, access requests, refreshing environments and configuring environments as well.
…and also working out of hours to ensure we can deliver with minimal impact to our clients, and AWS patching.
About us:
CDL is one of the UK's leading insurance software houses, employing over 600 people at its campus in Stockport. It has a strong track record in the high volume retail insurance sector, with clients including Ageas Retail, Swinton Insurance, Tesco Bank, iGO4 and John Lewis, to name a few. CDL has spearheaded developments in the aggregator, web and telematics space, including connected home, enrichment and self-service solutions. As a result, the company's robust and innovative technologies have enabled its customers to thrive in the highly competitive UK insurance marketplace.
We've built a collaborative and creative culture where we employ agile techniques to deliver our pace-setting applications. We like to work in small, focused groups so you're always learning from people around you and you feel a part of the success of each project you are involved with.
Requirements
We'd like to talk to you if you have:
An IT related degree / have completed a relevant training academy, or have a year working within an equivalent IT role
Knowledge with Linux and/or Windows Server operating systems
An excellent team working ethic
Passion, a hunger to learn!
A strong desire to work within technology and to be able to demonstrate this in the interview
For the successful Junior Platform Engineer, you'll be exposed to working in a predominantly Linux world, with a scattering of Windows servers, physical and virtual machines, supporting our software running on-prem, on client hosted sites and in AWS. You'll learn to live and breathe automation through scripting in Python, Ruby, Bash, and of course Puppet, our chosen Configuration Management Tool. The goal is nothing should be done manually! You'll also learn to configure our Proxy and Gateways, whilst mastering monitoring via Elastic, Grafana, Prometheus and Cloud Watch. Git, Gerrit, Jenkins, Tomcat and Weblogic will all become very familiar to you, and opportunities to get involved in containerisation will present themselves if you put the effort in. This is a fantastic opportunity for the right candidate, with the right attitude, to develop themselves and start on an exciting path.
Benefits
Work with the best in the business
UK Top Employers for the 3rd Year running
Flexible hours
On-site free parking
Open plan modern offices
Shuttle bus to and from the train station
Excellent training and development platform
Opportunities for career progression
Subsidised restaurant, Food and beverages served from morning until late afternoon
25 days holiday to start - Rising
Dress down policy
Tax free child care vouchers
Life and health assurance
Pension scheme
Community projects – CDL100 – 100 days solely dedicated to community projects for employees to get involved in
Games room and chill out zone
Social activities, regular social events through our social group Xtra, including a summer BBQ, competitions, bowling, go-karting, football games, Winter party and much more!
Car valeting, barber, yoga classes, boot camp and massage services all on site
Cycle to work scheme
Shower and dry rooms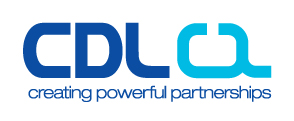 Upload your photo
Please provide an image in PNG, JPG or JPEG format.